If you are looking to enjoy an overnight float trip in Grand Lake, Kirk's Fly Shop Grand Lake is the perfect company to go with. We are your go-to Grand Lake fly fishing company. We have access to beautiful private lakes and gorgeous rivers that will give you an experience unlike any other. If you are in the market for overnight fly fishing trips, don't wait. 
What To Expect On An Overnight Colorado Float Trip
Our experienced guides at Kirk's Fly Shop will meet you at our Grand Lake Shop. We will provide all the equipment you will need on your overnight float trip including tents, sleeping bags and pads. Whether you're new to fly fishing or a seasoned pro, our guides can give you the tips and tricks you need to be the most successful. We provide all of the food for the trip including a hearty riverside dinner.
PRICING: $800 per boat per day max of 2 guests per boat.                  -$50 Shuttle Fee per trailer
Why Choose Kirk's Fly Shop?
At Kirk's Fly Shop, we guarantee that you will catch a fish on one of our overnight float trips. We have been proudly serving the people of Grand Lake since 2018 and we provide premium equipment so you can experience the great Colorado wilderness in style. No matter what you need or how experienced you are, we can ensure you have a wonderful time in the great outdoors. We are your one-stop shop for everything wilderness adventure. Our experienced guides will ensure you have the best time and results possible. 
KIRK'S FLY SHOP IS YOUR GO-TO
Fly Fishing Shop In Grand Lake
We offer quality equipment, access to beautiful locations, experienced and knowledgeable guides, and guarantee you will catch a fish with our help. If you want to experience all the beauty and wonder that Colorado has to offer, we will make sure you have the time of your life. When you book one of our overnight fly fishing trips, you are getting the best possible service and the best possible equipment while getting help from experienced guides.
Don't wait.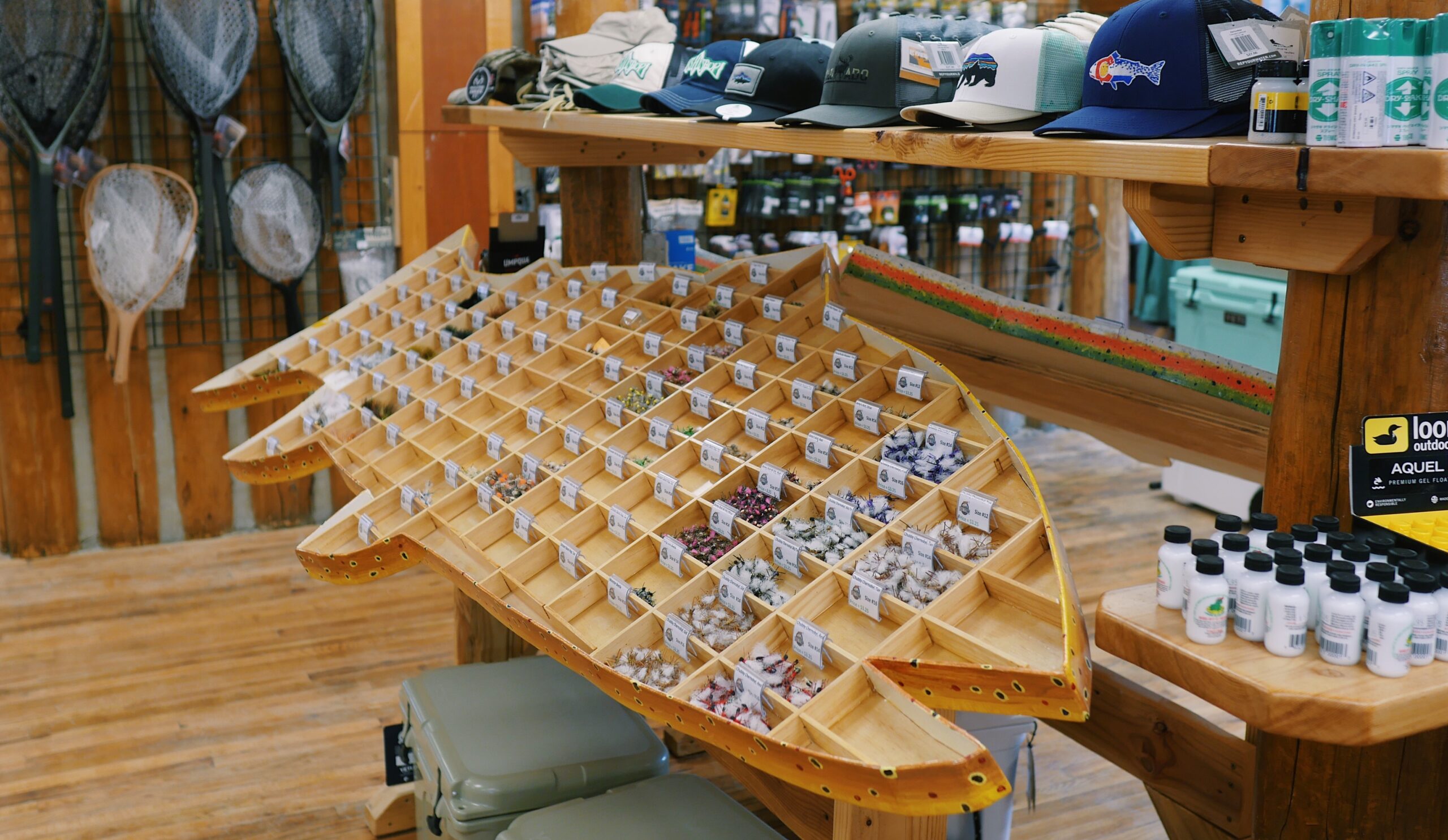 Here at Kirks Fly Shop Grand Lake, we are stoked to have reopened for the 2020 season! In our second year of business, we have a much greater selection of flies, fly rods, waders, spin fishing gear and tackle, and…
Read More