Colorado River Fly Fishing Guide Service
If you are looking to enjoy an overnight Colorado River fly fishing float trip, Kirks Flyshop Grand Lake is the perfect outfitter to go with. Our Colorado River fishing guides will take you on a full-day fly fishing float to overnight on a quiet campsite on the river. Providing all food and drink, your guide will make sure that all camping gear gets set up properly and that you have comfortable accommodations. The next day, enjoy starting early and continue on with your float from camp. 
$800 per boat per day max of 2 guests per boat. Plus a $50 shuttle fee per boat.
What To Expect On An Overnight Colorado River Fly Fishing Float Trip
Our experienced Colorado fly fishing guides at Kirks Flyshop Grand Lake will meet you at our Grand Lake Shop. We will provide all the equipment you will need on your overnight float trip including tents, sleeping bags, and pads. Whether you're new to fly fishing or a seasoned pro, our Grand Lake fishing guides can give you the tips and tricks you need to be the most successful. We provide all of the food for the trip including a hearty riverside dinner.
Why Choose Kirk's Fly Shop?
At Kirk's Fly Shop, we guarantee that you will catch a fish on one of our overnight float trips. We have been proudly serving the people of Grand Lake since 2018 and we provide premium equipment so you can experience the great Colorado wilderness in style. No matter what you need or how experienced you are, we can ensure you have a wonderful time in the great outdoors. We are your one-stop shop for everything wilderness adventure. Our experienced guides will ensure you have the best time and results possible.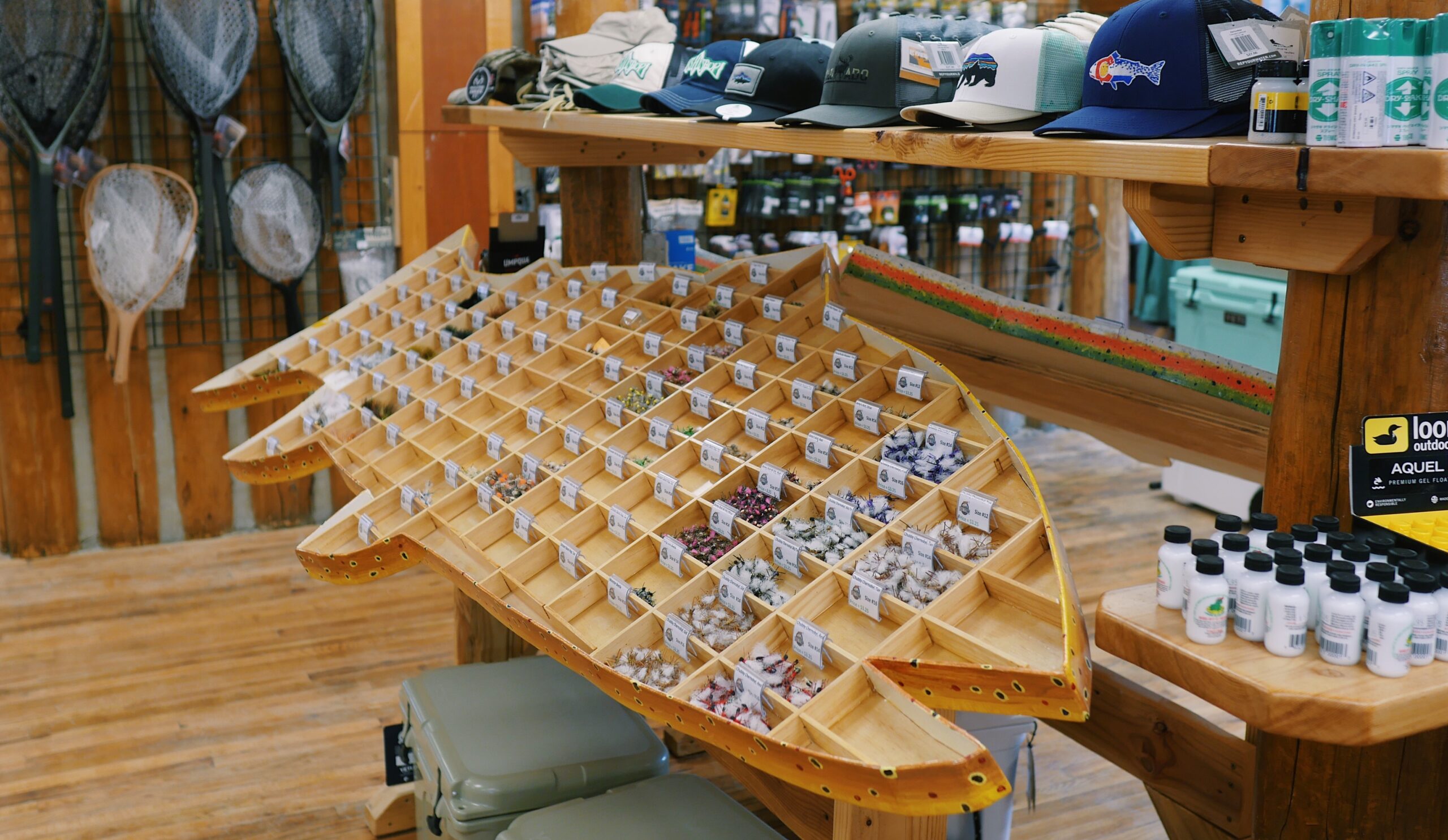 As Grand Lake's premiere bait & tackle shop and trusted lake fishing guide service, we know a thing or two about fishing for trophy lake trout. With ice-off quickly approaching in Grand County, it is time to get prepared for…
Read More