Grand Lake, Colorado Fishing Report
Know before you go and check our Grand Lake, Colorado fishing report for the up-to-date fishing information on our local fisheries like The Grand Lake, Lake Granby fishing report, the Colorado River fishing report, Rocky Mountain National Park, and more.
Rocky Mountain National Park-  Reservation entrance! (9-3pm) Book with us for easy access to fishing the park!
Current River Flows Here
Flies:
Nymphs: #16 Rubber Legs Pheasant Tail, #18 Black Zebra Midge
Dries: #16 Red Chubby Chernobyl #16 Elk Hair Caddis
Streamers: #8 Black Wooly Bugger, # 8 Copper Thin Mint
Colorado River (Parshall)-  Water is clearing up from the heavy rains.
Flies:
Nymphs: #14 Coffee Rubber Legs, #18 CDC PT, #20 Chocolate Foam Back Emerger
Dries: #12 Tan Chubby, #16 PMDs
Streamers: #6 Galloup's Mini Dungeon Cream
Colorado River (Pumphouse)- Water levels are up!
Flies:
Nymphs: #8 Coffee Pat's Rubber Legs, #18 CDC PT, #18 Copper Ribbed RS2
Dries: #12 Tan Chubby Chernobyl, #14 Black and Tan Chubby Chernobyl
Streamers: #6 White or Cream Mini Dungeon
Lakes
Grand Lake/Shadow Mountain- Look for lakers in Grand Lake between 35-90 feet. Most active fish being found suspended near large drop-offs/humps. Jig with white/tan glitter tube jigs tipped with sucker meat. Trolling deep for lakers with nightcrawlers and spoons has been producing fish. Shadow mountain has fished well trolling/casting rapalas and tasmanian devils with the colder water temperature. Due to the heavy rains a lot of ash and debris have been coming down the inlets, but has not affected the fishing.
Lake Granby- Find the hills and jig tubes and heavy spoons, troll needlefish and flatfish around 50 feet for lakers, and Rapalas around 5-20 feet for browns and rainbows. Using electronics to find suspended fish and jigging for them specifically has produced the most bites.
Williams Fork Reservoir- Find the structure, find the fish! A jig n' rap tipped with a little bit of sucker meat has worked well. Warmer water temperatures have been pushing fish further down the water column.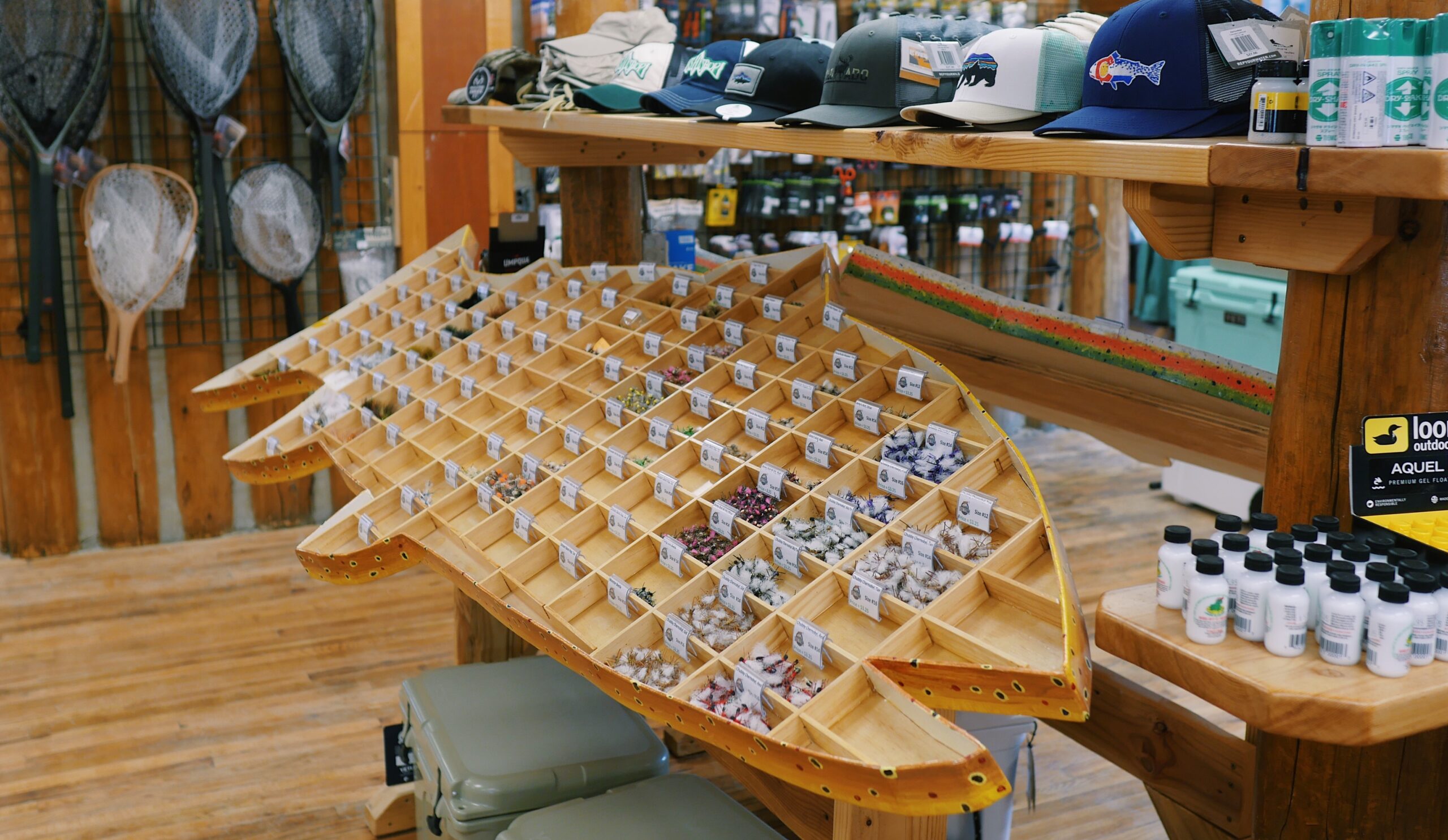 Here at Kirks Fly Shop Grand Lake, we are stoked to have reopened for the 2020 season! In our second year of business, we have a much greater selection of flies, fly rods, waders, spin fishing gear and tackle, and…
Read More