Are you looking for the ultimate Rocky Mountain experience? We have it for you. Our guides know the Rocky Mountains very well, and we can guide you to the ultimate camping location. You'll be able to drink in the beauty of the mountains while savoring the satisfaction of surviving with the gear on your back — not to mention fishing in peaceful, remote locations. We offer several packages including overnight trips and drop pack services.
Overnight Trip
Enjoy the Rocky Mountains to the fullest with our overnight llama pack trip! With a minimum of two guests, this trip includes all the equipment you'll need. We'll provide sleeping bags, tents, food, backpacks, fly fishing gear, back country site reservations, and itinerary. The cost is $395 per day, per guest, with a two-guest minimum.
CANCELLATION POLICY – We fish rain, snow or shine. If you cancel within 30 days of your scheduled trip you will lose your deposit.  Trip deposits will be refunded, minus 10%, if canceled more than 30 days before your scheduled trip.
Drop Pack Service
If you don't want to carry all of your gear into the backcountry, we'll use llamas to pack it all to our site. Each llama can carry up to 70 pounds, and you can even rent all of your gear from our shop. Let us make your backcountry experience more enjoyable!

Book Now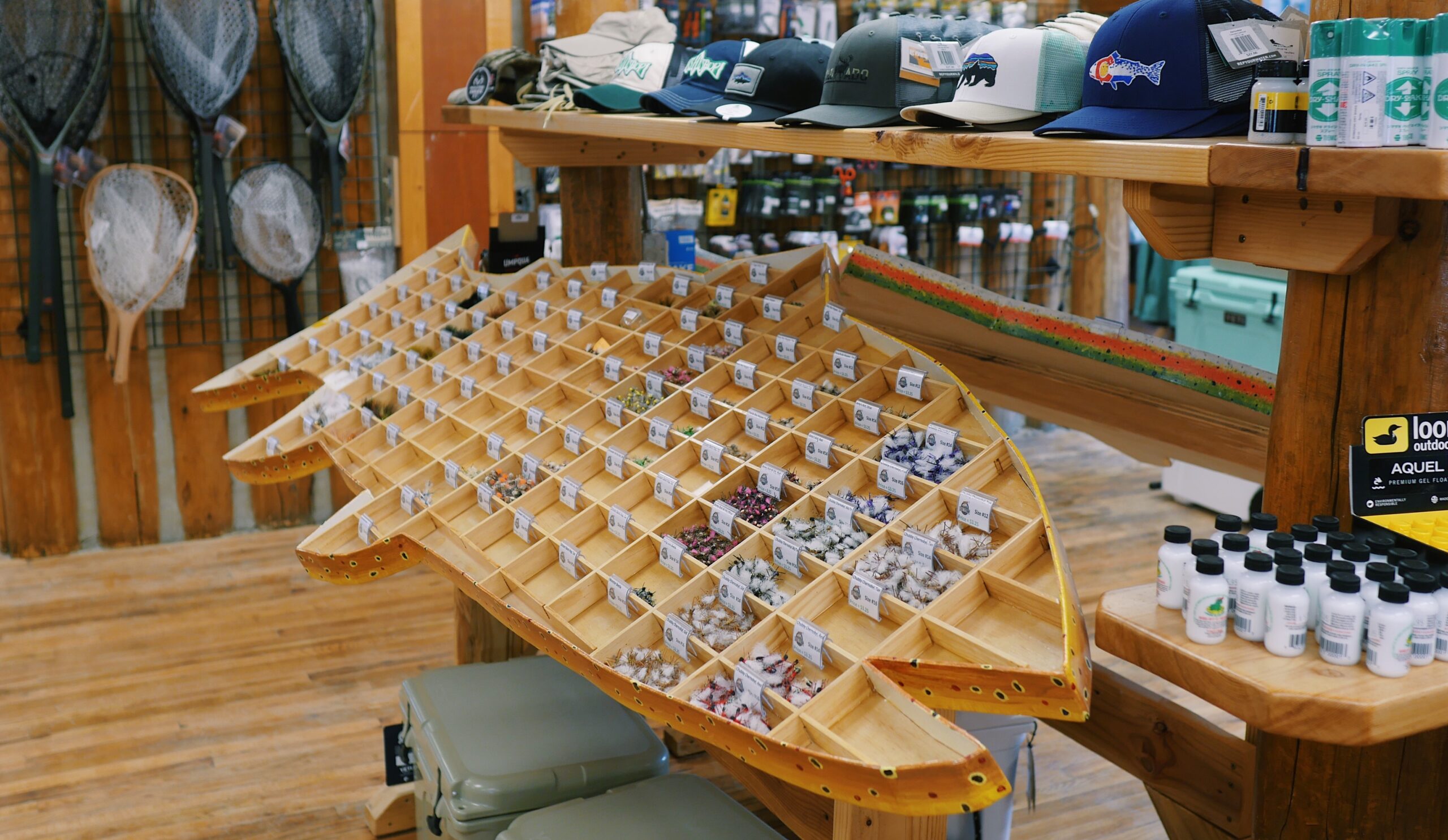 Here at Kirks Fly Shop Grand Lake, we are stoked to have reopened for the 2020 season! In our second year of business, we have a much greater selection of flies, fly rods, waders, spin fishing gear and tackle, and…
Read More